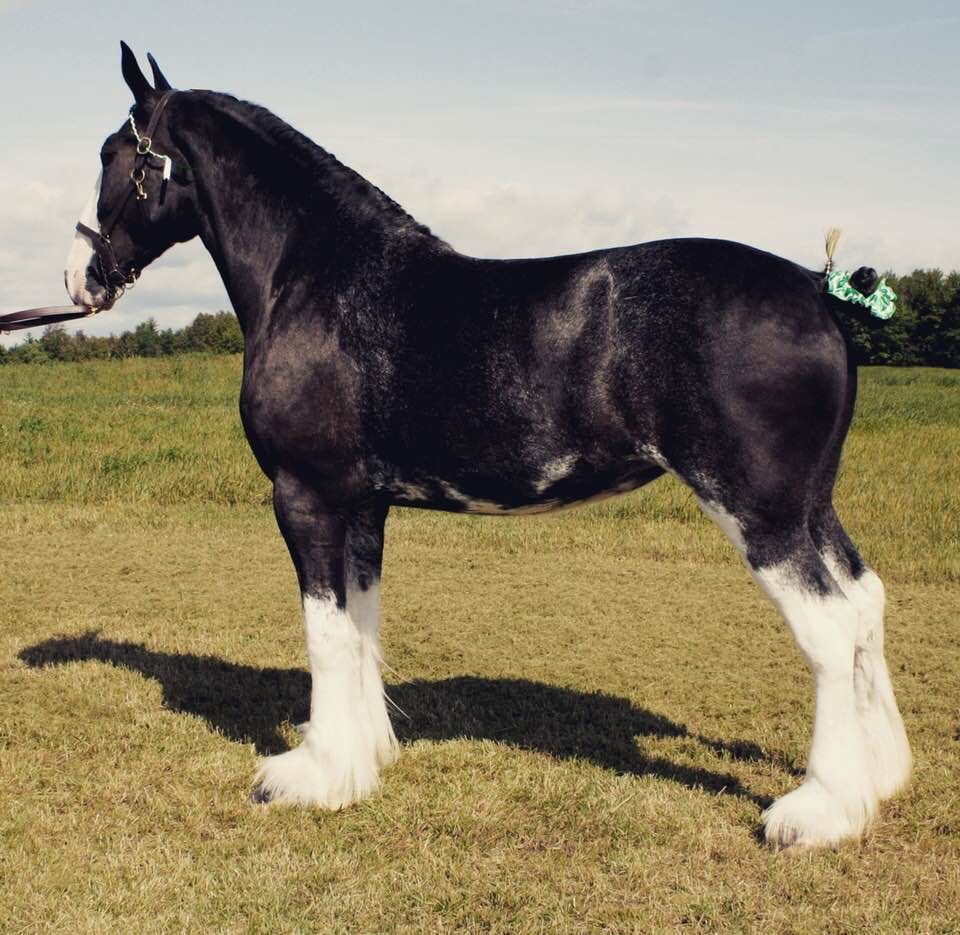 The fine art of registration
Shoot & Sketch
While the markings of this beautiful 3 year old mare are easily distinguishable, most horses are registered as a fuzzy yearling. The American Shire Horse Association makes every effort to properly register each Shire with distinguishing markings through drawings, written description and photos.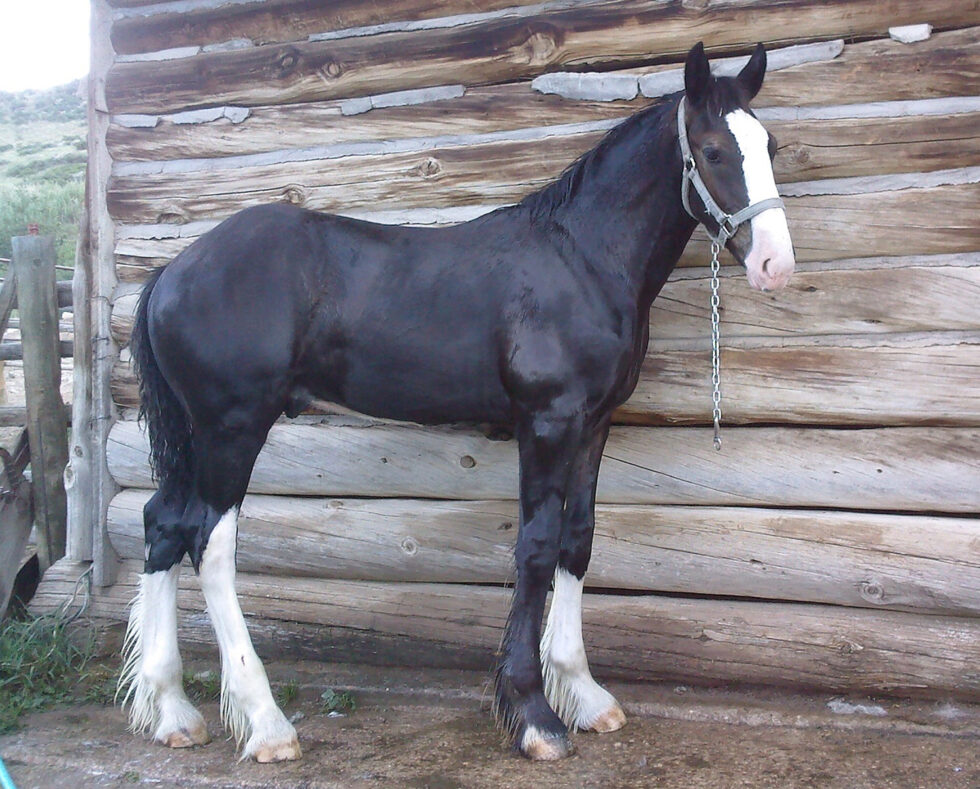 Shoot
How to Photograph
Photo 1 – Full frontal head & legs
Photo 2 – Full left side
Photo 3 – Full right side
Photo 4 – Full rear view
Other photos: under throat, barrel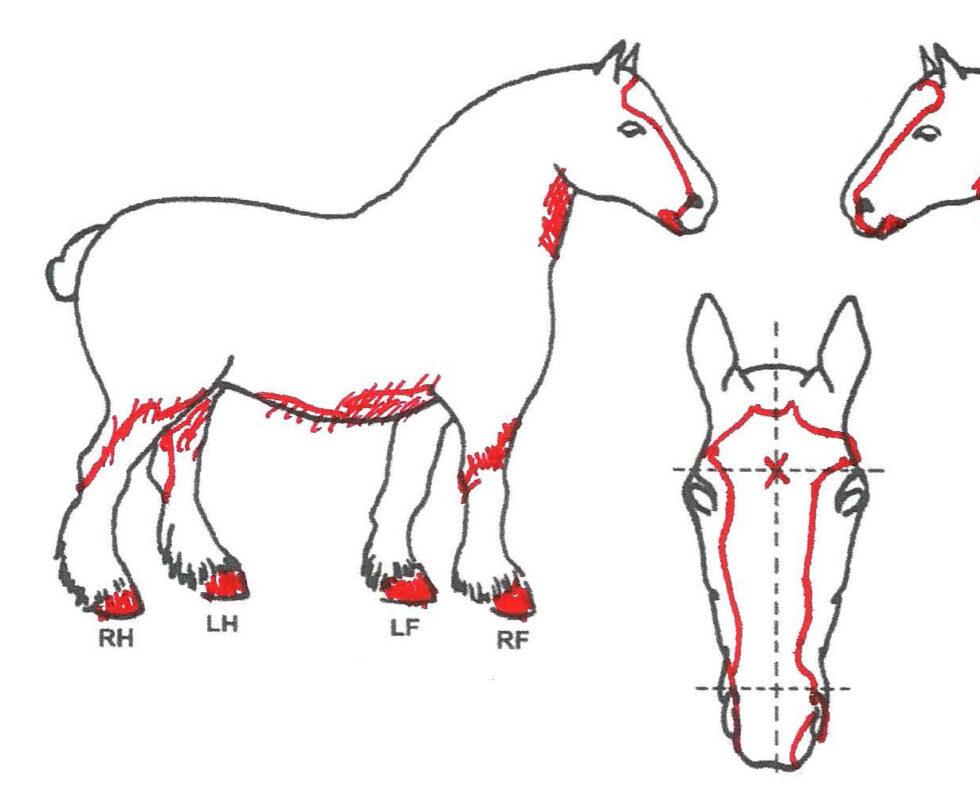 Sketch
How to draw
Everything not white on the horse is drawn in black ink. Whorls are indicated by a "x", use an arrow to point to scars, brands are drawn in black ink, All white markings are drawn in red. Unpigmented areas are colored-in red (around muzzel, hooves, etc).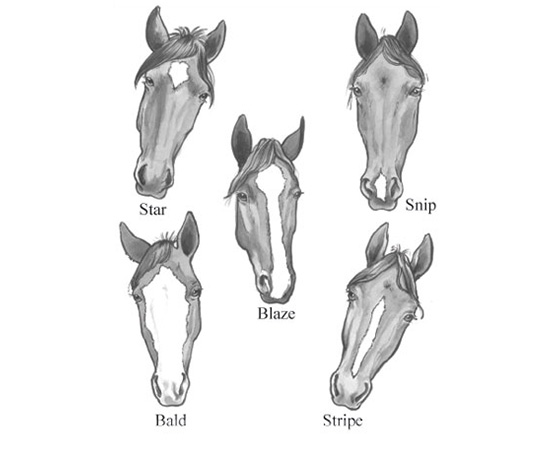 Describe
How to describe
Describe each part of the horse: Head, left foreleg, right foreleg, left hind leg, right hindleg, body markings, and distinct marks. The Fédération Equestre Internationale (FEI) Identification of Horses with the narrative and the diagram is a great resource for how to describe equine markings.
Example Photos
Tips for taking registration photos
Wash the horse before taking photos, wet hair clearly show the delination of markings.
Submit color photos, preferably by email, but mail in photos are acceptableable (photos will not be returned).
Stand the horse on a hard surface (prevents obsuration of hoof and pastern).
Pull the forelock and tail out of the way to expose full face and rear markings.
Show photos can be used, if you can see all four legs separately.
Special Membership Price
Register before June 1st of yearling year
$100
Registration includes DNA verification, registrar fees, full color registration certificate, and addition to the American Shire Horse Association Registry